Ready for the ultimate leap of faith? Here are unique wedding destinations to say ''I do''.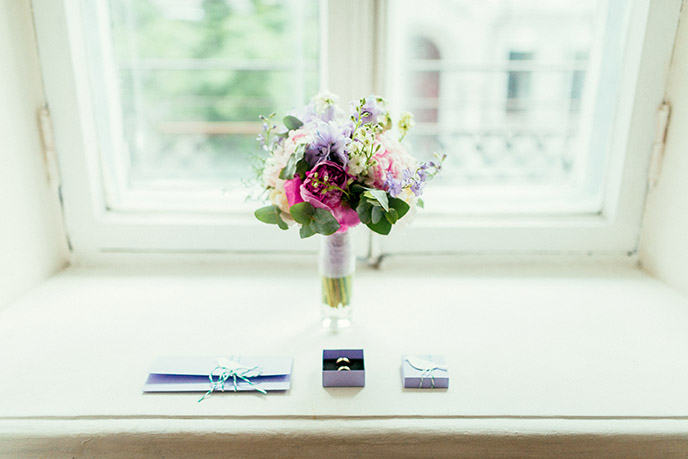 Weddings are good times. For the bride and groom stuck with all the planning, not so much. For the guests on the big day? Definitely.
While the event itself is a joyous one, there is no denying that a lot of hard work and patience goes into the actual making of it. Arguments happen, things get heated up and even unkind and untrue accusations are hurled back and forth. All in the name of creating the master piece that would later be the couple's dream wedding.
The venue of any event is its canvas. Getting the ideal place locked is the first step that brings to life, all what the lovers envision for the day that celebrates their union. One may argue that it is a whole lot of fuss for a day that might later remain only in form of photos, videos and little snippets of memories in our head but hey what's life without them grand gestures and going a little over board for love. We all want the day we say ''I do'' to be perfect. Magical even if I may say so.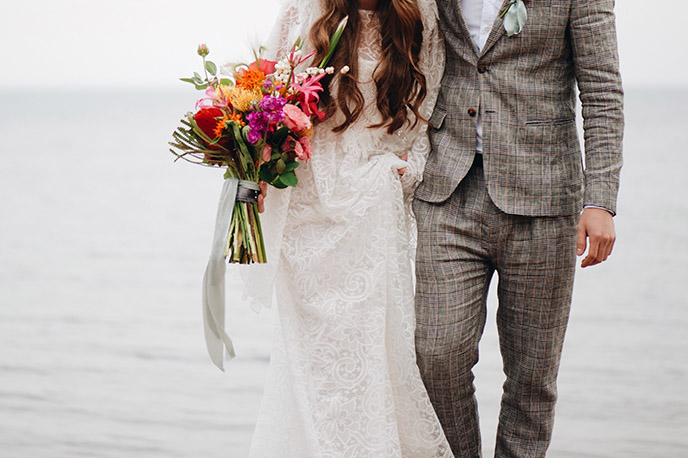 You can learn a lot about a person should you choose to plan a wedding with him/her. Their thoughts and ideas will give you a deeper insight to who they are, something that does not surface during coffee dates and romantic rendezvous in the back of the car. This I learnt the hard way during our arguments about seating arrangements and a failed attempt to convince my husband to sport a suit that wasn't black. Like I said, a lot is riding on a couple's quest for a unique wedding reception, not just for them but for their immediate family and a host of people who have created an entire industry to cater to brides and grooms looking for a unique wedding. So if you are in that point of time in your life, brace yourself for impact!
The world around us is absolute bliss with breath-taking places to choose from for our special day. While some locations may be relevant for its aesthetically pleasing nature, others might be home to cultures, norms and traditions that will encourage the exclusivity you are aiming at.
There is a world of choices to choose from starting from the humble ground beneath your back yard. The options to choose from stretches to both corners of the world and includes even the freezing glaciers in which wedding ceremonies are pulled off. That is how create you can get.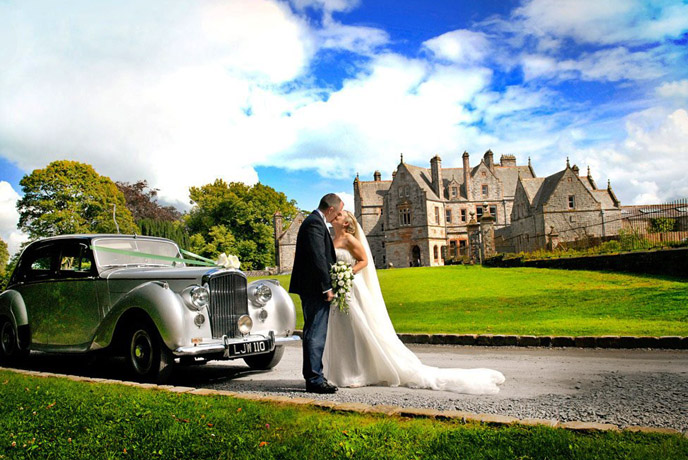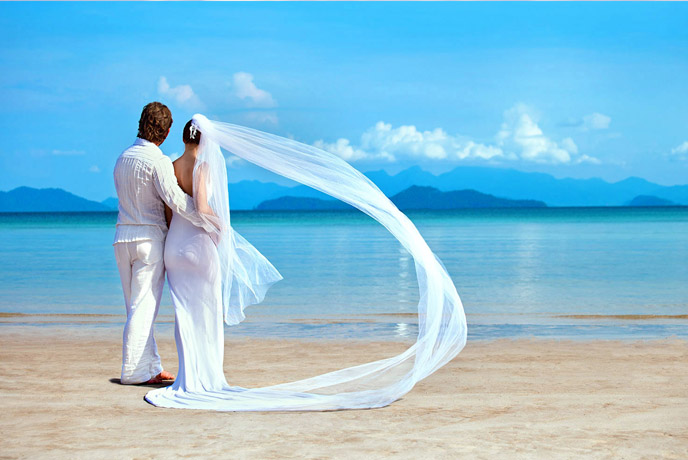 European Destination Weddings
Europe is home to articulate architecture and historic landmarks coupled with gorgeous beaches and alluring vineyards. All of which are great options for a beautiful wedding reception. England's country side is an oasis of local pubs and breath taking castles that exude of old English charm while its country side prides itself of its wide open meadows that stretch to the extent of the horizon.
The Emerald Isle is famous for its unique take on everything there is to life, they are also known for their hospitality and larger than life attitude. Destination weddings in Ireland allow you to not only explore the land's timeless natural landscapes but to also open yourself to a lot of exciting possibilities up close and personal.
Greece is hands down one of the most uniquely characteristic cities in the world. Its sunny Mediterranean climate and unspoiled beaches along the coastal villages stages a beautiful setting for you to say I do.
Caribbean Destination Weddings
Diversity is key down in the islands of the Caribbean. It is that unique collaboration between both sea and land that makes it a great place to host your special day. It opens you to a world that replicates the romantic rom coms that we eagerly absorb, wishing that life would play out this way for us too. Stretching from the coast of Florida to in Venezuela, the region that is home to sandy white beaches and vivid turquoise waters is a guaranteed to provide you with a platform for an experience, unparalleled.
While the most forthright option would be a ceremony by the beach , you will be surprised to know that there are beautiful tropical gardens and open spaces that would serve as an ideal background for an outdoor wedding, all waiting to be uncovered.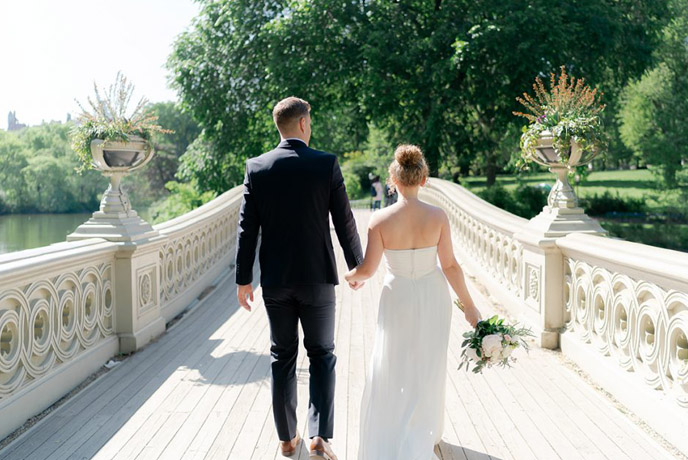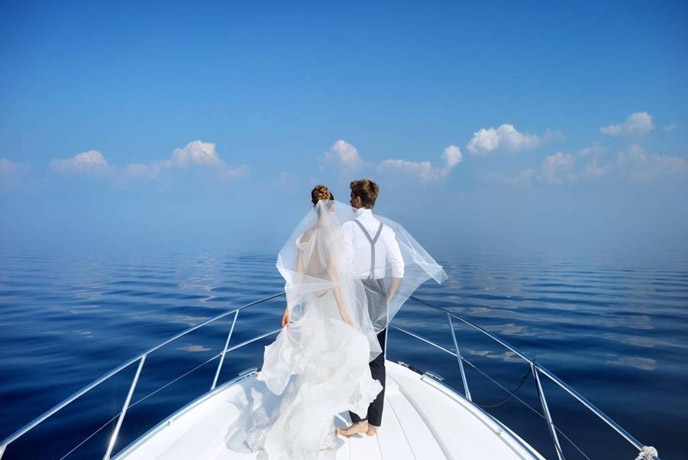 Central American Destination Weddings
For those who are passionate about the colorful ecosystems we are abundantly blessed with, this is a wonderful place to mark the beginning of a journey together with your partner. To have with you not only the people but the principles that are important to you, will elevate your happiness and good vibes on your special day.
Destination Cruise Weddings
Take to the seas with that special someone as you say ''I do'' on board. Be it an intimate event that really speaks to your heart or an extension of the wild night with everyone aboard congratulating you on your newly uttered vows. A wedding on a cruise ship? That alone is the reason for amazing memories to walk down on later during life.
Did you know that there was a thing such as a honeymoon wedding? The more I think about it the more it seems to make sense to me coz here, romance meets travel and any fool can vouch for the fact that is a fantastic combination. While I know your family is not going to be too happy about it, this is something both of you can do for yourselves. This is a great option for couples who are travel enthusiasts or like to keep to themselves in general.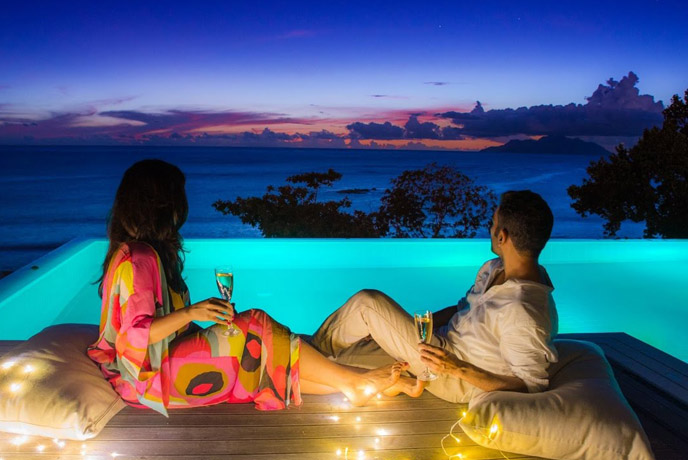 Here are more out of the box wedding venue options to choose from
Want to do something really cool amidst an intimate gathering? During the International Balloon Fiesta here are New Mexico couples yes ''I do'' in hot air balloon baskets that can hold up to 12 passengers.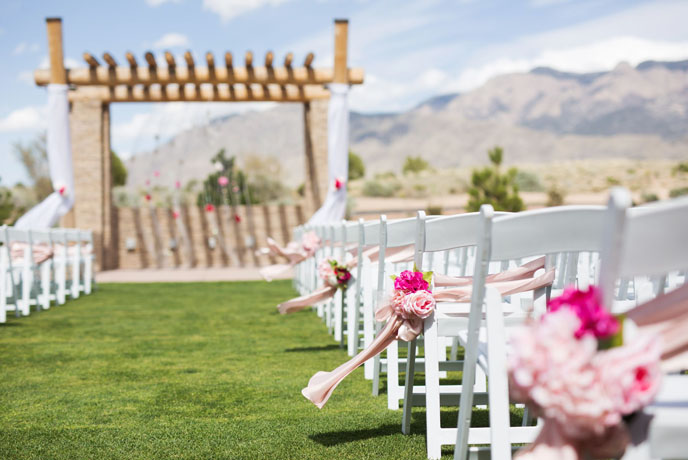 Pearson's Pond, Juneau, Alaska
Pearson's Pond is an inn that hosts couples who wish to tie the knot in the company of extreme weather conditions. Your attire for this wedding will include capes and fur jackets complete with crampons (spiked snow boots) to complete the look.
Hawaii' I Volcanoes National Park, Hawaii
Icey cold is not your cup of tea? Try sealing the deal right next to an active volcano (that has not erupted in centauries) good luck, your marriage is on to a flaming new beginning.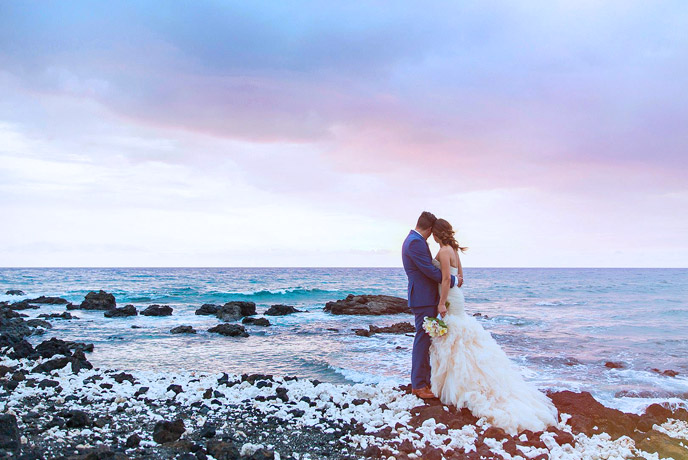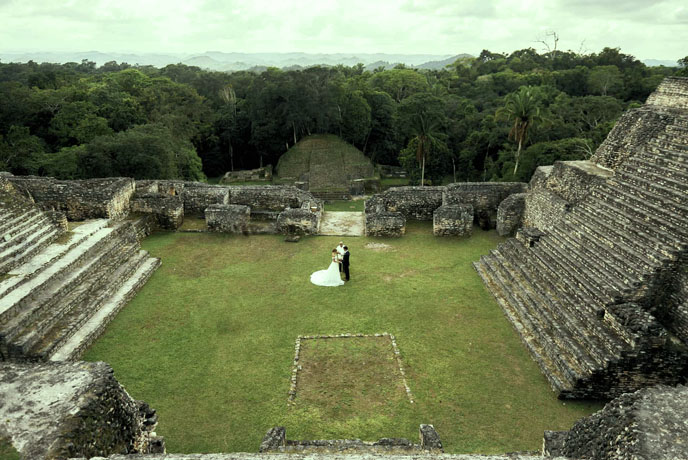 Belize houses a great number of archaeological Mayan ruins that would be ideal for a serene wedding that would exude a sense of enchantment and romance.
More reasons to love Destination Weddings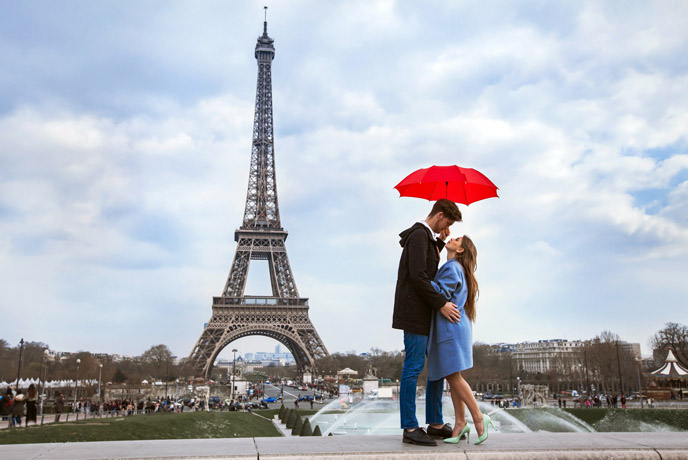 Wedding doesn't come cheap. That is a given. Attempting to pull off an exclusive wedding means that it is going to tank your bank balance even more. For your guests, this means that they need to pocket out more than the usual they do for a wedding. So what can you do to help?
While it is feasible to make arrangements for a wedding not far from you on your own, there is more to be concerned about if you are hosting your wedding in a whole new location, somewhere you have to fly into. Though it may feel as if this exercise is only an outflow of cash not only for you but for everybody else who is attending, did you know that you do not have to bear the brunt of it as a bulk?
With an affiliated wedding planner your whole group can enjoy low, minimum deposits and a personalized payment plan by locking in an economical group rate and an installment based payment scheme.
Your dream to a destination wedding doesn't seem to be too farfetched now after all does it?