Not all of us have it in our stars to land a hefty bonus this Christmas not do we have the luxury of relying on any trust fund that will materialize our whims and fancies. So I'm assuming it is safe to conclude that there are many of us looking for a holiday that will cater to our ''holiday budget''.
For that very reason, here are some thoroughly researched destinations that are likely to be well within the perimeter of your disposable income this winter!
Estimated cost for flight: $221.17
Estimated cost for hotel stay: well below $146 per night
This is ideal if you are traveling in multiples or as an extended family. There is plenty of room to stretch your dollar as there are over 100 attractions that you will be able to visit for free, thereby keeping both you and the kids in good spirits. With so many options to choose from, you can opt for a more academic holiday experience by exploring the historic museums and monuments of the capital city or you can decide on taking part in the more fitting celebratory events such as festive holiday markets, gorgeous Christmas displays and many other free winter activities that take place all over the city.
Here are a few of the things you don't want to miss out in DC this December.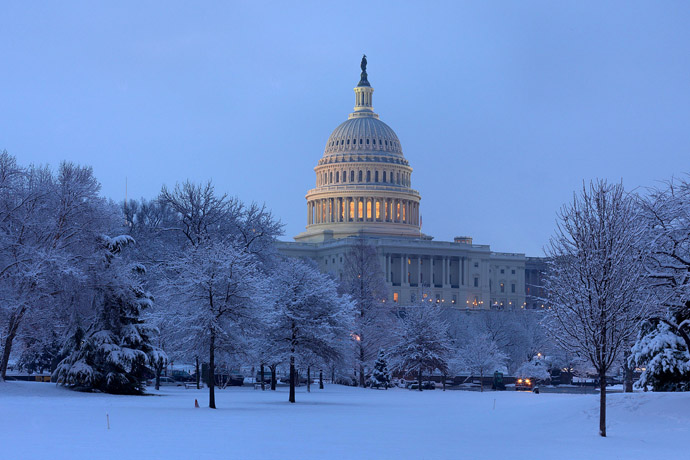 Special lighting at the National Zoo:
Like everybody else in DC, the zoo gets on the Christmas bandwagon with over 500,000 eco-friendly LED lights and a whole set up with all the holiday essentials such as live music, hot chocolate, eggnog, s' mores and little homemade cookies shaped like Santa.

This event takes place during after hours, Nov. 29 — Jan. 1 (closed Dec. 24, 25 & 31).
Warm-up by the fire(s) at The Wharf:
This kind of thing is not something the kids now have the luxury of experiencing often so why not indulge, given the chance?
The Wharf is a torch, a 14-foot gas-powered flame that is nearby of a striking waterfront and together they make up for the best view that will surely lift your Christmas cheer.
Here people gather to indulge in conversation over the fire and take part in the games that take place in the vicinity.
Upload a pic with the National Christmas tree:
DC believes in ''go big or go home'' and that is apparent in the Christmas tree that is put up for display at the president's park, not far from the grand affairs of the white house itself. This holiday extravaganza can be viewed all through December along with the singing and music that is all a part and parcel of the celebration.
Winter Wonder at Washington Harbor:
In Georgetown, the Washington Harbor is a must-see.

You can also experience the largest ice rink in Washington DC which allows you not only the excitement of skating but the gorgeous view of the Potomac River in its glorious form during the frosty weather.
That's DC in a nutshell. Next up, San Juan, Puerto Rico
Estimated cost for flight: $278.25
Estimated cost for hotel stay: again, below $123 per night
Fortunately most of the island is back up on their feet despite the setback since hurricane Maria. Today this island stands strong and is ready to welcome its guests back into its warm white sands.
This affordable winter retreat is perfect to visit during the colder months of the year. Why you ask?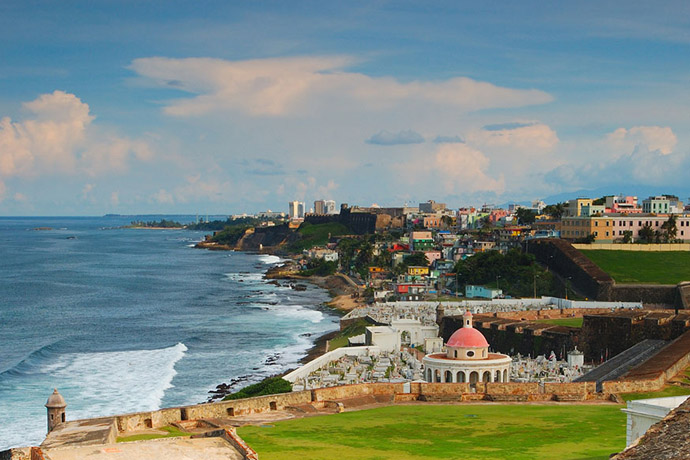 Well for starters, for whatever reason everyone around seems to have their morale kicked up a notch during this time around and with so many free beaches that you might have all to yourself, there is no denying that an epic holiday is in the making. You can count on relaxing to your heart's content and giving into trying out all the beach front activities and sports that is available while feasting on the delicious culinary spread that awaits you at the vendors along the beach.
The best thing about San Juan is that the day time wholesome holiday destination routine gradually transforms to the ultimate tropical party as night time falls. The best time to experience the wild side of this city is during the San Sebastian street fiestas that takes place in January when close to half a million people take to the streets to eat, drink and have fun until dawn.
Moving on to an all-time favorite, Las Vegas
Estimated cost for flight: $247.61
Estimated cost for hotel stay: yet again, below $103 per night
Welcome aboard the sin city! Not the best place to be if you want in on Santa's nice list.
So here is the deal. While we guarantee that food and lodging will not cost you an arm and a leg, you must promise to behave yourself at the casinos or all these calculations just go off the window.
If you're looking to make the best of the holidays this winter in Las Vegas here are a few tips/ places to be:
To begin with, get your '' Go Las Vegas Pass'' that entitles you to shave off almost 55 % of the entrance and admission fees to many attractions unless they are exclusively available for sale only at the venue/ event.
Everything in Las Vegas is big, sparkly and bound to make a statement and during winter the extravagance builds up in many folds. The LINQ Promenade goes all out to dress up for the holidays with many lights and Christmas decorations adorning the observation wheel. The structure that stands a staggering 550-feet above ground is one of the best ways for a bird's eye view of the entire city in its holiday galore.
A visit to the Real Bodies at Bally's Las Vegas is both educational and thought provoking, it is one of the best ways to instill in oneself that beauty is but skin deep. It is undoubtedly a tour of great academic value, a must visit if you are travelling with children and will be a well spent few hours even if it is an exclusively adults-only trip. Here you will observe close to 20 real human bodies that have been preserved and displayed with the objective of better understanding the human anatomy. It is also meant to be a gentle nudge to being conscious of our health and life in general.
What is a trip down to the strip without an Excursion to the Grand Canyon? The journey itself presents many sights that makes it worth your while. The Hoover Dam, the Bypass Bridge, Lake Mead, the bighorn sheep habitat, Black Canyon and Joshua Tree Forest are few stops you can make en-route to your final destination. Here you can explore one of the most iconic landscapes in all of the states and take back memories of the exquisite panoramic view that you are presented with.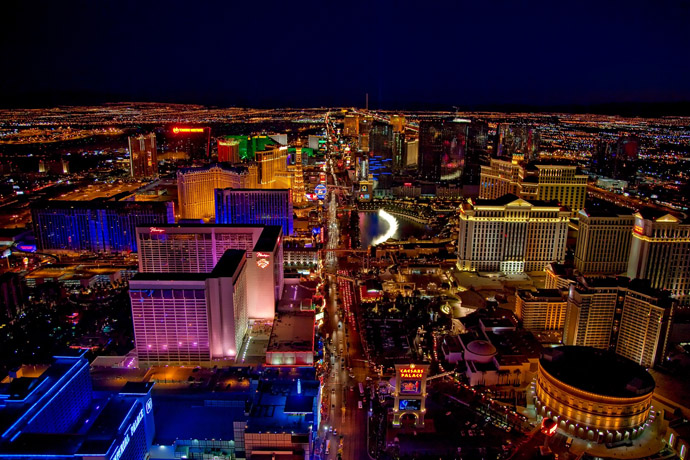 Now that's bound to be a well spend winter!
Got more time to spare? Here are more things to do/ places to check out.
Big Bus Hop-On Hop-Off Tour- the best and definitely the most fun way around town.
Tour the Hoover Dam- while you can briefly explore the dam on your way to the canyon, the dam itself offers a lot to dwell into with in depth insight to its mechanism available at the power plant, observation deck and the exhibition halls.
Ice skating at the Cosmopolitan- why not? It is not every day that you get to try your hand at it. Right?
Here by popular demand, up next is, Guadalajara, Mexico
Estimated cost for flight: $238.68
Estimated cost for hotel stay: a whopping $100 per night
Guadalajara is the second largest city of Mexico, for you this means that you get the very best of everything that is inclusive during a typical holiday on the other side of Rio Grande. Good old tequila accompanied by mariachi music, Mouth-watering Mexican delicacies, adrenaline rushing bullfights and the whole deal. It is just a whistle away.
Guanajuato is considered to be the most beautiful city in all of Mexico and is a fantastic way to experience ''real'' Mexico unlike the one depicted in the movies. Here you will enjoy wonderfully warm weather, well under 47º F allowing you to take the bus to many attractions a little of the city limits. There is a lot to see so you better get going.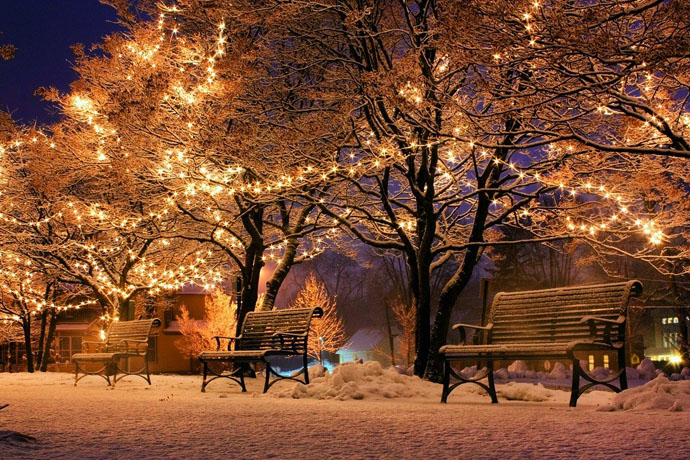 The mommies' museum- Yes like the mommies in Egypt. Mexico has got their own too. Over 100 mommies of different people from the late XIX Century are exhibited here, fun fact? The bodies have undergone natural mummification but it looks like the work of a professional.
San Miguel de Allende- Is an amazing town situated 60 miles from Guadalajara. Its picturesque sun sets will make up for the best holiday memories. The commute is an interesting way to learn your way around the city and how the whole place works. There is lot to absorb.
The last but definitely not the least, Barranquilla, Colombia
5. Barranquilla, Colombia
Estimated cost for flight: $362.61
Estimated cost for hotel stay: you got to be kidding, just $70 per night
Barranquilla presents the best of both worlds. It accommodates the taste for the fine arts just as much as the impulse to let loose and dance the way into the night. There is opportunity here to indulge in epic nightlife as well as historic sightseeing. So here is a heads up on the key attractions of the city to get you started.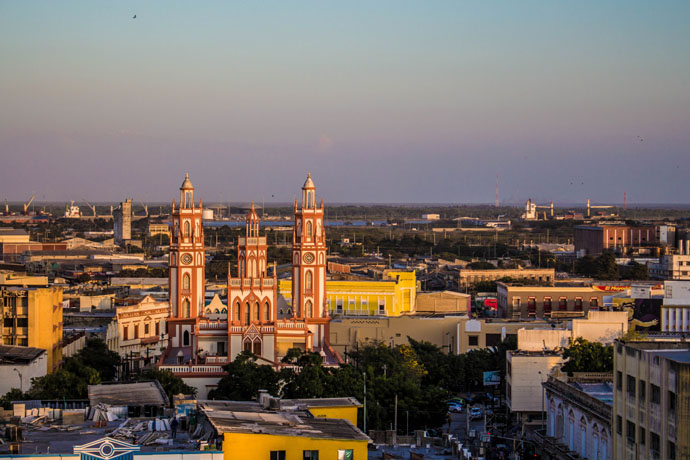 Gran Malecon Puerta de Oro:
Gran Malecon Puerta de Oro is among Colombia's largest natural parks and is home to a wide array of flora and an immaculate standard of horticulture. The perfect place to spend time as a family.
Malecon Leon Caridi:
The down side to exploring Malecon Leon Caridi and other significant landmarks nearby is that the literature often is presented in the local dialect and the fact that it might deny you the luxury of a full experience.
Catedral Metropolitana Maria Reina:
The breath-taking stained glass windows of the cathedral are intricately detailed, this modern church is not your average place of worship but a striking work of architecture to be appreciated.
Carnaval de Barranquilla:
Carnaval de Barranquilla is a party of four days that stops the city in its tracks. During the celebrations the city diligently attends to just one thing. To eat, drink and have a good time. The carnival often features live bands and music, typically home-grown. They also welcome parades, floats, costumes and any form of festivity that will add color to the event.
……………………………………………………………………………………………………………………………………………….​

We often work so hard to do what is right by our loved ones but often lose perspective about the fact that doing right begins by doing right by you. Remember, all work and no play makes jack a dull boy!
On that note, signing off wishing you and your lovely ones a blessed Christmas and lots of excitement this holidays.