Greenland's glaciers have passed the "Tipping Point" and there is no return even if Global Warming ended now.
The Researchers at the University of Copenhagen identified on Tuesday 19 August 2020, the melting of Arctic ice is faster than the climate forecasts that are irreversible and no amount of snowfall can compensate for the loss of ice.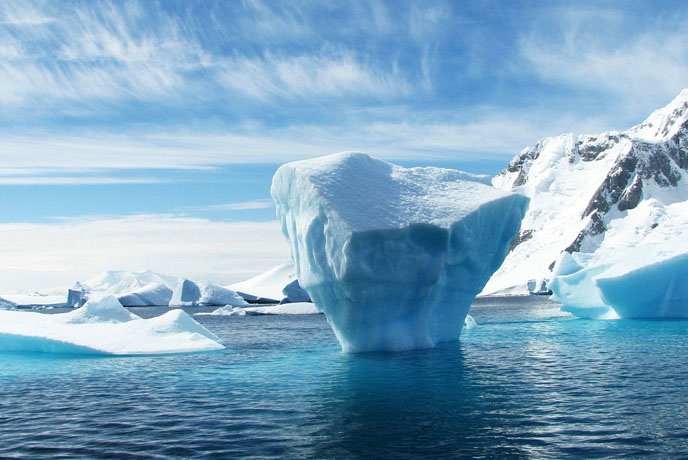 We all have known the shrinkage of Greenland's ice sheet for quite a time back that began 20 years ago due to the persistent zone of high pressure over the region is now rapidly increasing Arctic temperature, have only seen during the previous ice age.
The Arctic ice sheet is the world's second-largest ice sheet after the one that covers Antarctica. These sheets cover the majority of Greenland and it melts into the ocean via Outlet Glaciers (A valley glacier drains along the margin of ice sheets that flows into the sea through a gap in peripheral mountains).

This melting has been taken place for decades but now, researchers find that today's glacial ice loss is 14% greater than the usual one that occurred between 1985 and 1999.
The experts have examined the melting level more deeply to reveal what drove it. A new study from NASA and the European Space Agency finds that 3.8 Trillion tons of ice have been melted between 1992 and 2018. Statistics have suggested that in July alone 197 megatons of ice have been melted which is comparable to about 80 million Olympic swimming pools.
As global warming alarms with an increasing rate, Greenland's ice mass loss triggered from the least rate of 25 billion tons per year in the 1990s to a higher rate of 234 billion tons per year currently. This means it is seven times faster today which seems like even if the global warming stops now, there is no return.

Greenland and Antarctica are the biggest contributor to global sea-level rise and considered societal importance because it adds more water to the ocean as the glacier and ice sheets melt. By 2100, will the melting of this ice sheet add more inches to the world oceans? Is a trillion-dollar worth question in everyone's mind?
Experts say that if such a high-pressure zone occurs regularly every year then the result of sea level could rise twice as high as currently predicted.
With the loss of this continuous melting of ice, there will be a future without ice or it could be the end of the Greenland ice sheet.