A well said and most common expression, "Every cloud has a silver lining". This means that in any critical situation or actions there will be a positive aspect to it. While Italy has been crippled on account of the virus pandemic, there is one good news for the people of Venice.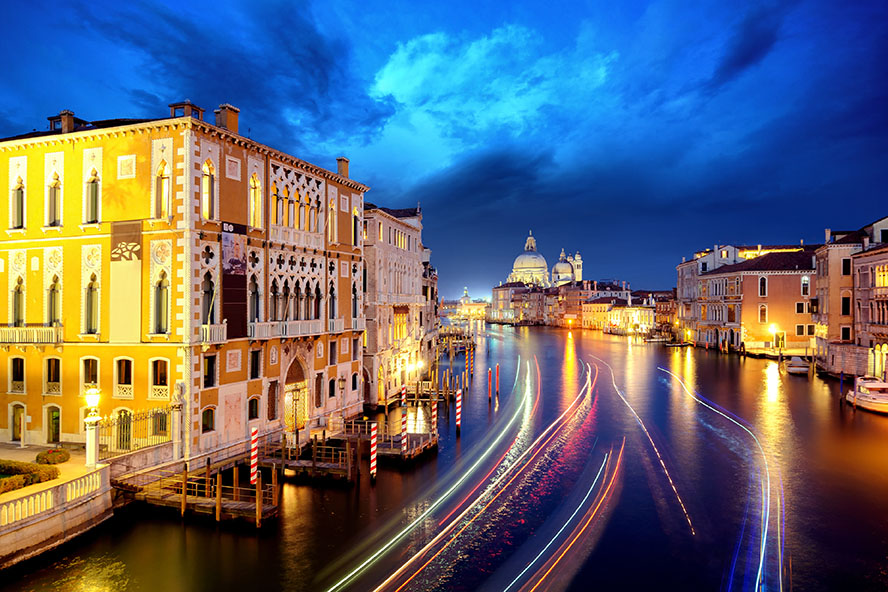 Corona virus has brought a positive impact by the comeback of nature's optimistic side, especially in Venice.
Venice, the capital of the Veneto Region, in Italy is one of the most visited destinations for its charming historical buildings and its hundreds of tranquil canals where the city floats between the sea and the lagoons. Thanks to the continual arrival of the ferries which is even more comfortable to travel. But their contaminated and dirty water flowing over the entire city kept aquatic life away for a long while.
As the city came up with a mass lockdown of daily life during the quarantine period in Italy, air and water pollution dropped. This is only because of the decrease in the lack of tourism and water-vehicle pollution. This led nature to reclaim the wildlife which has been kept away from the Italian Coast and Venice Canal for a longer time. It's a great comeback to Venice and thankful to the dearth of tourism and the docking cruise ships. People say that they spotted fishes, swans sitting in the still water, dolphins in the port as well and also a boar munching in the mid-street.
On account of the extreme outbreak of the pandemic COVID-19, which is shaking the whole world in fear. Early December 2019, the virus was first identified in the Wuhan Seafood Market in China where the first confirmed case of this contagious virus was spread. As the number of cases arose, it was later termed as COVID-19. The outbreak spread across the whole of China to the other countries with a death rate more than the early disease SARS caused.
Corona has been the reason for the swiftly worldwide spread, the reason for the economic shutdown, the reason for the postponing of the much-awaited events and sports and what else it didn't affect us with. Still, the city is being quarantined with an increasing number of confirmed cases and death rates. 
According to the World Health Organization, Italy had 35,713 confirmed cases of corona virus and 2978 of them died from the disease dated as of March 19, 2020.
The locals of Venice started talking about this hot topic in social media, stating their views saying, "They have never seen such clear water in Venice for the first time in a long time with fish being visible and dolphins showing up too."
Not even corona would have expected these unexpected positive effects. It is a great hope, people should at least see this and take efforts to stop polluting the environment and save our mother nature with enough care and support of each other's efforts.