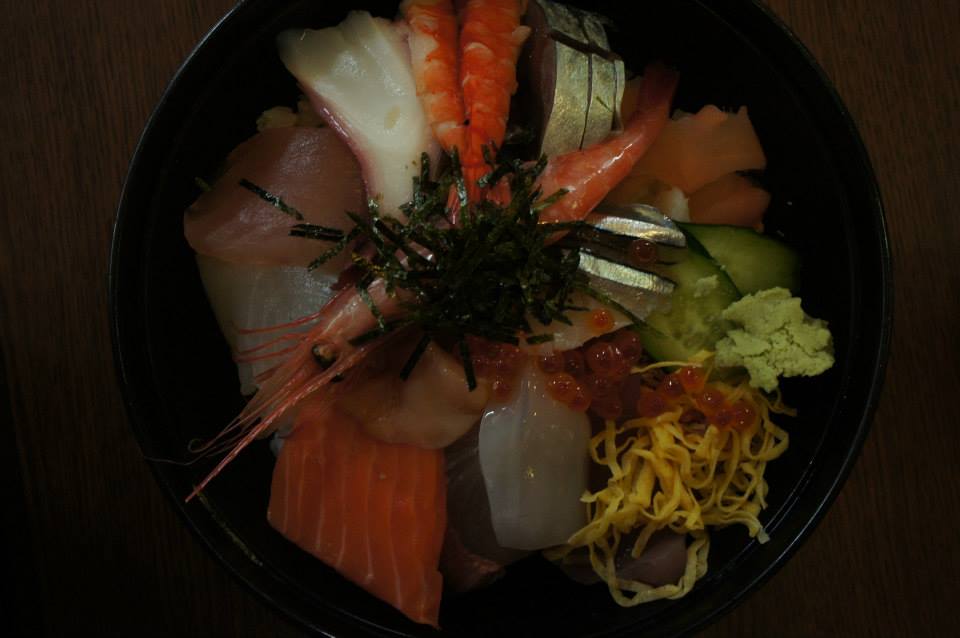 Bullet trains, sushi, geishas, Kyoto temples, mikimoto pearls, the majestic Mount Fuji… Japan has much to offer the intrepid traveler. As a bonus, for the gastronome it is a veritable paradise. Each region offers bursts of flavor guaranteed to gratify the gourmand in you. Mamma may have taught you that it is bad manners to slurp your food but feel free to give in and slurp all you want in Japan.
Slurping in this land of sushi is indicative of contentment and satisfaction. Go ahead, tailor your trip to satisfy your palate.
Tokyo – Sushi is ubiquitous in all of Japan but it has got to be sampled at the world's most famous sushi bar- Sukiyabashi Jiro, a Michelin three star hole in the wall restaurant. Its fastidious and famed 89 year old Master chef/owner was captured in his pursuit of the perfect sushi in the 2011 documentary film Jiro Dreams of Sushi. Reservations are advised at least a month or two in advance.
Sukyabashi Jiro- http://www.sushi-jiro.jp/eng-index.html
For purportedly the best Gyoza (dumplings with ground meat, usually pork) try Harajuku Gyozaro in Shibuya. Lunch time lines can go around the block but the queue moves fairly quickly.
If sumo is your thing you might want to sample the wrestlers' protein rich fare called chanko. Chanko can be found in restaurants in and around sumo stables in Tokyo or any other city.
Kyoto– is known for Yodofu. Not very spoiled for choice, this one would please vegetarians. Yodofu is made out of tofu, a soup like concoction with mushrooms, seaweed and cabbage. Monks, especially, are partial to "Shojin ryori". This dish comes minus the aphrodisiacs garlic or onions.
Osaka– In sashimi or sushi style, the deadly Fugu or poison puffer fish can be sampled here as also in Tokyo and other cities. Specialty restaurants hire chefs trained (for several years) exclusively in making fugu.
Takoyaki is another Osaka signature savory. Molded dumplings come with stuffing of baby octopus, ginger, green onion etc to be served with a splash of takoyaki sauce, seaweed or other toppings.
In the Mount Fuji region of Hakone, Owakudani or (black) eggs cooked in sulfurous spring waters make a delicious snack. Chemical reaction with the water changes the color of the egg to an unusual black. Legend goes that eating an egg increases your life span by seven years. Don't think of stuffing your face though. It is considered prudent to eat up to only 2 and a half eggs. More, they say spells bad luck. Greed and gluttony be dashed.
Sapporo– food wise is reputed for its Ramen bars. Sapporo is also known for its beer production units. If you take a (free) tour of the Hokkaido brewery you are allowed 20 minutes to tipple, as much as you can, its excellent selection of light lagers.
Hokkaido brewery- http://www.sapporoholdings.jp/english/guide/hokkaido/
Kobe beef and sake- Masa, the restaurant touted to be the most expensive in all of NYC (a 26 course meal can set you back anywhere between 400 $ to 700$), is said to import its beef all the way from Kobe. A popular myth is that Kobe cows are kept content on beer and massages. Kobe is also known for its sake production. The famous Japanese alcoholic drink made from fermented rice can be consumed either hot or cold.
Hiroshima– is best known for the Japanese version of pancakes Okonomiyaki stacked with heaps of cabbage, eggs and noodles served with an array of toppings such as shredded pork belly, octopus, shrimp, cheese etc. Stand around and watch the cooks make it in front of you on a hot plate that you could eat straight out of.
Other well-known foods by region are chanpuru from the tropical Okinawa is another tofu stir fry dish. A must try in Nagoya is miso katsu, breaded pork cutlets served with red bean paste. Onigiri, umeshu, udon and dango are Japanese specialties available throughout the country
Bring out the training chopsticks and flex those fingers. Pore over books dedicated solely to sushi, on just the right way to eat the delicacy. And finally, you are bound to let Oishi roll freely off your tongue. Nope that's not another mouthwatering dish, it is the Japanese word for delicious. Raise a toast to truly delectable Japanese fare. Kanpai.
Feature image- Fugu or puffer fish in different forms.