Africa is the land of BIG things.
The second biggest continent in the world is home to the Sahara, the world's largest desert. The longest river in the world, the Nile flows through the banks of Africa. It is also home to the largest living land animal, the African elephant, which weighs a whopping seven tons. The highest freestanding mountain, Mount Kilimanjaro is also rooted in this wondrous land that seems to thrive with an abundance of unique geographical marvels.
While your ideal holiday in the land of the big five might be more about exciting wildlife adventures and exotic tribal traditions, there is life in Africa beyond what is depicted in travel brochures and world news.
With so many cities and interests to choose from, here are the most visited African cities for leisure traveling.
Johannesburg, South Africa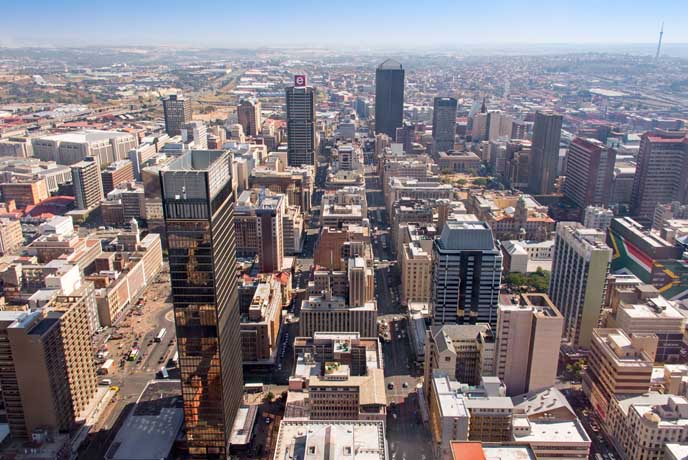 Must visit: Johannesburg Zoo, Lion Park, the cradle of humankind.
The Nelson Mandala Museum in Johannesburg pays tribute to the memory of the former South African president and the nation's fervent struggle to end segregation. There are many other similar historic sites such as the Apartheid Museum and the Constitution Hill that convey the tales of the revolution led in the past. It has over forty art galleries that represent the rich and vibrant culture that is enriched with the city's history that dates back to as far as when it was a gold-mining settlement in the 19th-century.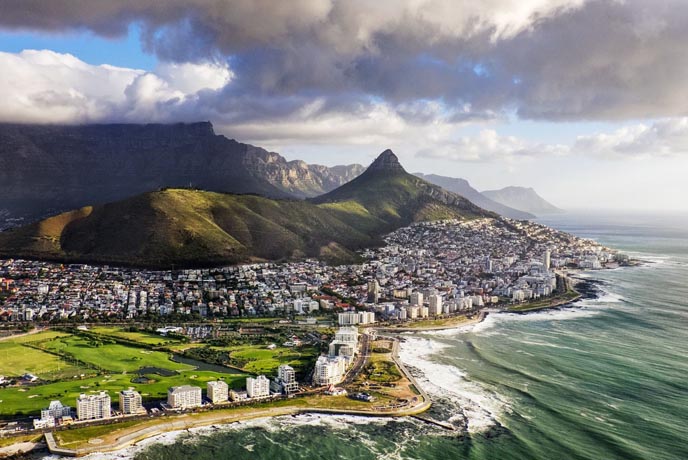 Must visit: Kirstenbosch National Botanical Gardens, Signal Hill and the Noon Gun, Robben Island
The oldest European settlement in Africa receives over 1.6 million visitors each year. Table Mountain National Park offers a great hiking experience for outdoor enthusiasts who are bound to enjoy the breathtaking view atop the plateau. The town's Dutch architectural heritage is one of its most unique attributes and a vital aspect of creating the impression of the perfect holiday destination. It presents many gorgeous beaches and great shopping destinations such as the Victoria and Alfred Waterfronts that are also cultural attractions in addition to being awesome for a full-blown out retail therapy experience.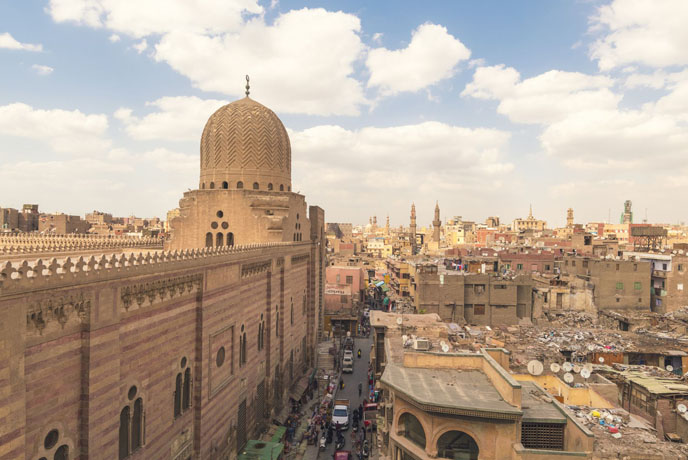 Must visit: Pyramids of Giza, The Egyptian Museum, Old Cairo (Coptic Cairo)
Dilapidated parts of Cairo convey tales that span over the entirety of mankind. It has many historic sites that are of both religious and cultural value including the Mosque of Muhammad Ali, Pyramid ruins, Babylon fortress, and Rhodes Island. Most visitors to Cairo come from Europe and Africa. Here is a city in which old traditions continue to have a stronghold of where the city is headed today. That is why your stay in Egypt remains incomplete without experiencing Umm al-Dunya (The Mother of the World), a name Cairo is referred to in the Arab world due to its significant achievements in religion, culture, science, and more.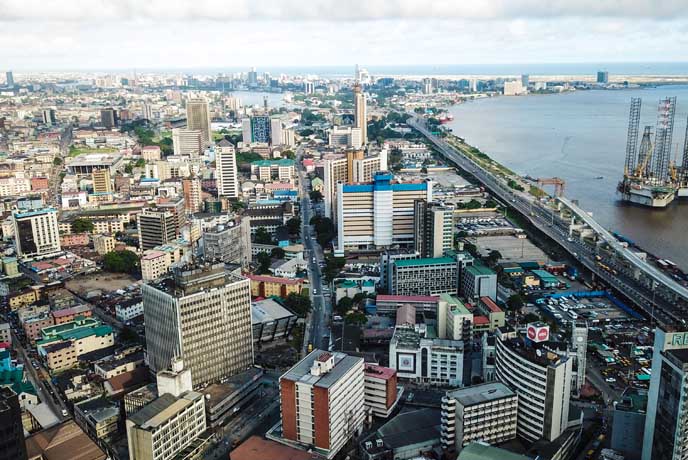 Must visit: Lekki Conservation Centre. Tarkwa Bay Beach, Freedom Park Lagos
Nigeria's largest city has made quite an impression for itself as a popular destination for beach resorts, boutiques, and nightlife. Its excellent restaurants and impressive business facilities ensure that you can mix business with pleasure because who is to say that you are not to.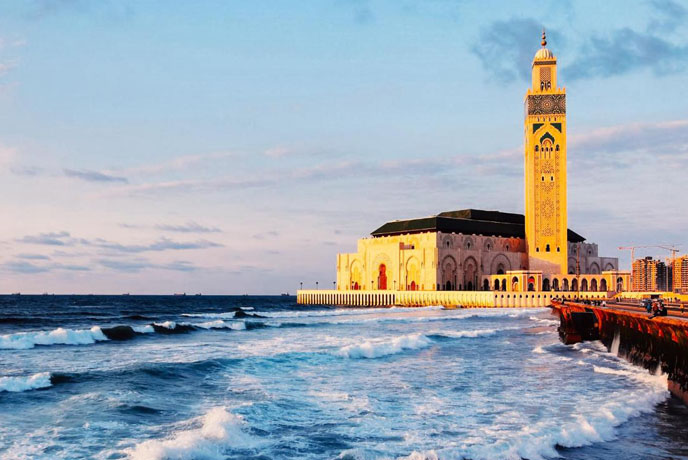 Must visit: The King Hassan II Mosque, Casa's Medina, Quartier Habous
Casablanca serves as a port city and a commercial hub in western Morocco. Hints of its French colonial past makes it almost whimsical because it has the most western-like feels in all of Morocco. While it may not exude old school charms like the cities of Marakkesh and fes, there is something equally intriguing with many places to see, wander, and experience.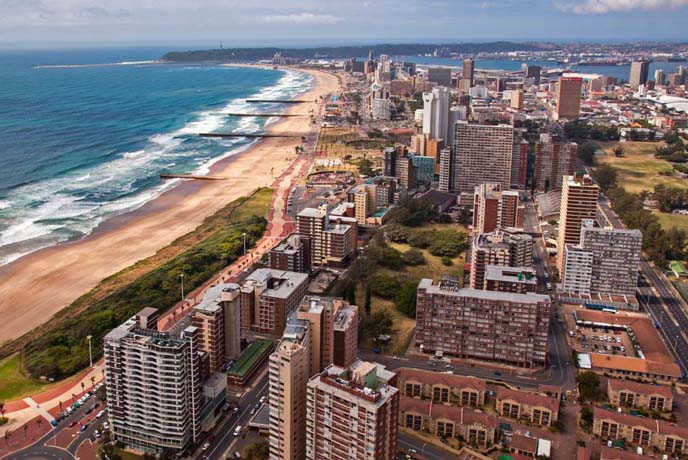 Must visit: Durban botanic gardens, Moses Habhida Stadium, Ushaka Marine World, Golden Mile
Durban is a coastal city in eastern South Africa that is greatly influenced by its African, Indian and colonial roots. The Moses Mabhida Stadium built for the 2010 soccer world cup is one of its frequently visited attractions along with other seaside amenities and places of interest that are available along the sunny beaches. This not-to-be-missed stop is two hours away from Cape Town and a mere hour away from Johannesburg.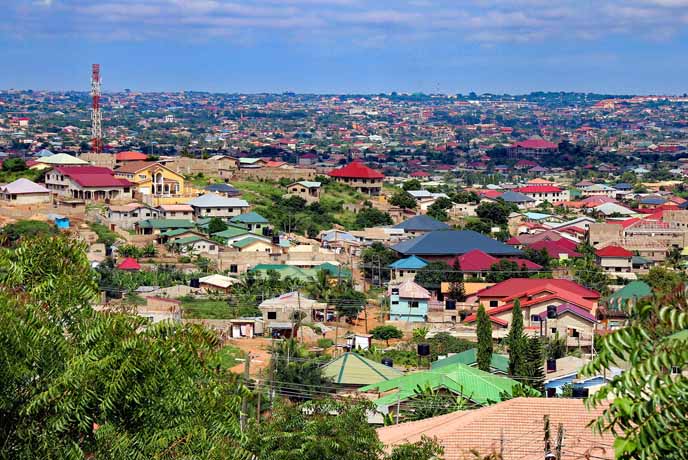 Must visit: Black Star Square, Labadi beach, Osu castle
The capital of Ghana is an area of 225.67 km2. It is both an economic and administrative hub. Accra borders on a tropical wet and dry climate that most vacationers prefer because it allows them to explore the city and its great features that stand witness to the different segments of its past. The city's foremost historical site is the Jamestown area built by its Danish settlers in the 17th century.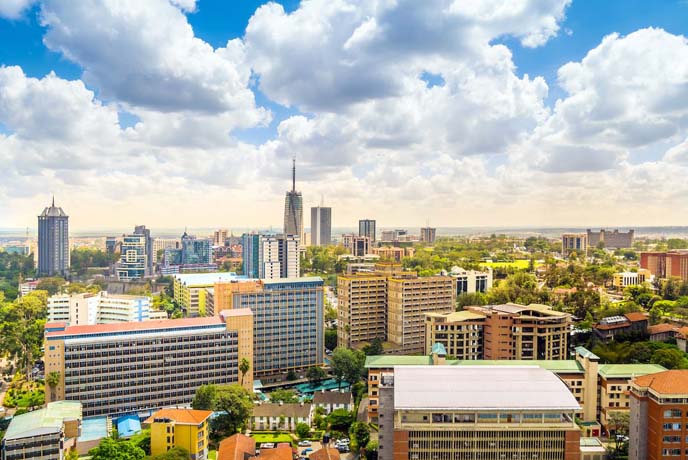 Must visit: Karen Brixen Museum, Ngong Hills, the Maasai Market
The home to the famed Nairobi national park that conserves endangered species such as the Black Rhinos is also homestead to large herds of giraffes, zebras, and lions. Bomas of Kenya, a tourist village in Langata, Nairobi displays traditional villages that belong to ancient Kenyan tribes and their adaptation to the modern conveniences of the world.
Must visit: Lake Retba, House of slaves, Ngor
The westernmost city of Africa is a thriving modern metropolis that pays tribute to its colonial past in which it served as a trading post. The lesser-known fact about Darker is that it is a surfer's paradise with dedicated surf hostels, camps, bars, and rental shops.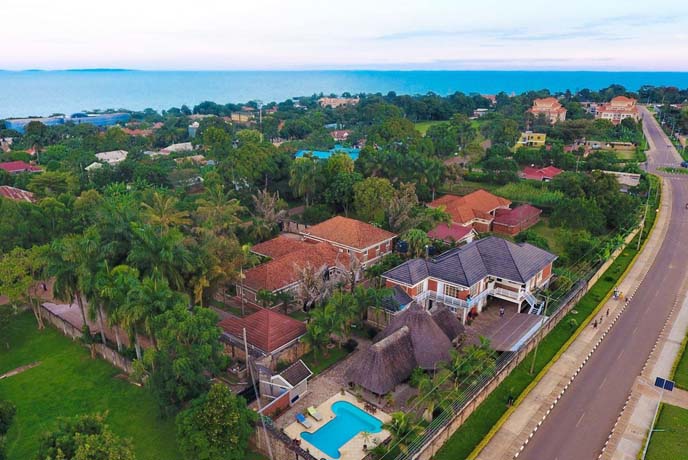 Must visit: Entebbe Botanical Gardens, Reptile village, Zika forest
Entebbe is situated in central Uganda within proximity to Lake Victoria, the largest freshwater lake in Africa. It is diligent in protecting the interests of its wetland, forest, and savannah habitats that are fortified with a wide array of wildlife and beautiful scenery. Entebbe is also arguably the best place to explore Uganda's diverse plants, birds, and mammals.