Valentine's Day is an annual festival to celebrate and share love, friendship, and admiration. On February 14th of every year, people share their love and affection not only to their partner but also to their family, friends, and others. Couples spend time together to honor their love and share romantic love messages through Valentine's Day cards along with gifts and flowers as a symbol of love.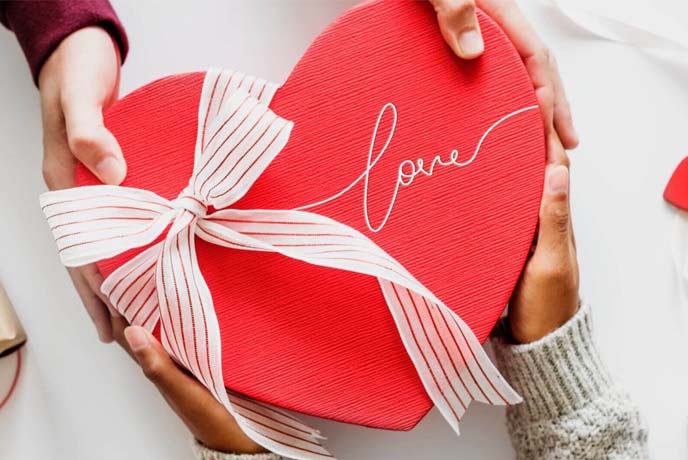 Valentine's Day is named after Saint Valentine, a catholic priest from Rome who lived in the 3rd Century A.D. This festival is celebrated to commemorate the anniversary of the legend St.Valentine's death which probably occurred during 270 A.D. The history of Valentine's Day and the story of this patron saint is cloaked in mystery as there are many stories said and over years these stories grew into the legend we know today.
During the time of Valentine's life, many Romans were converting into Christianity, but Emperor Claudius II was a pagan and created a strict law about what Christians were allowed to do. Claudius believed that the Roman soldiers should only be devoted to Rome and he outlawed marriages for a young men considering married men were bad soldiers.
Valentine felt this as unfair and to break the rules he continued performing marriages for young lovers in secret. When Claudius found this, Valentine was thrown into jail for his crimes against the Emperor. 
While being inside the prison, Valentine cared for his fellow prisoners and also the jailer's blind daughter. Later the saint fell in love with her and during the day of execution on February 14, he signed a message to jailer's daughter saying 'From your Valentine', an expression that is still in use today. Although the story behind is murky, but still emphasize his character in all the stories as sympathetic, heroic and most importantly a romantic figure.
Origin of Valentine's Day
The first Valentine's Day was started in the year 496 A.D! There were suggestions that this holiday's roots are derived from the Roman festival of Lupercalia (ancient pagan festival) in the middle of February. Later on, the Catholic Church wanted to turn this festival into a Christian celebration and Pope Gelasius recast and declared it to be St.Valentine's Day, and the day became definitely associated with love. In addition, the United States, Canada, Australia, United Kingdom, and France started celebrating Valentine's Day which when became a major festival celebrated by almost many countries around the globe.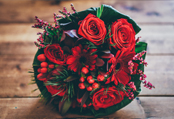 The first day of the Valentine week list starts with Rose Day. People share their love presenting colorful roses especially red, pink and yellow to their loved ones adding some romantic message. There are many online bouquets of flowers available at reasonable rates which you can prefer to surprise your loved ones being at home.
Propose Day - 8th February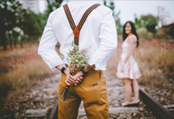 The second day of Valentine's week is the most expected day for lovers to express their feelings in front of their partner. This day is a golden opportunity for singles as well. Approach your crush and spice up this proposal even better with the addition of a proposal ring. Remember! The venue and the surrounding are most important.
Chocolate Day - 9th February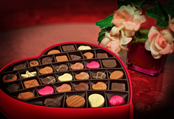 Will anyone say no to chocolates? Start the day surprising your partner, friends, or family, gifting them heart-shaped chocolate or Ferrero Rochers hamper or any special type of chocolate as how they wish to have on this special third day of Valentine's week, this definitely going to melt their heart away.
Teddy Day - 10th February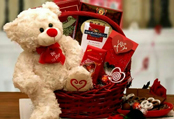 The next day is mostly for the girly Valentine's over here. The cutest gift anyone present to their lover on this fourth day of Valentine's week is this soft comfy teddy bear. They cuddle with this while they miss you. They hit upon when they are angry with you. They even burst their heart out when you are not around. 
Promise Day - 11th February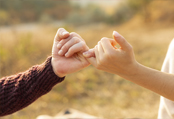 "It's easy to make promises, but difficult to carry them". Even though it's good to make promises, show your complete love and affection to them. Make promises on this fifth day of Valentine's week, but also fulfill the previous ones. It's time to show how deeply you love that special person in your life.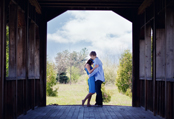 A hug is something which brightens up their day and it is freely given to your near and dear ones as a token of love. Give your beloved person a warm and charming hug which is an important duty of expressing love and affection on this special sixth day of Valentine's week.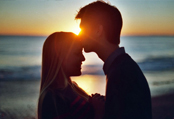 Hopping to the seventh day where the lovers from all around the world depict their love by exchanging sweet kisses. You can make hundreds of surprises, gifts and more but a small kiss on the forehead means how special you are to that person. This indicates the sign of respect, caring and responsible.
Valentine's Day - The Symbol of Romance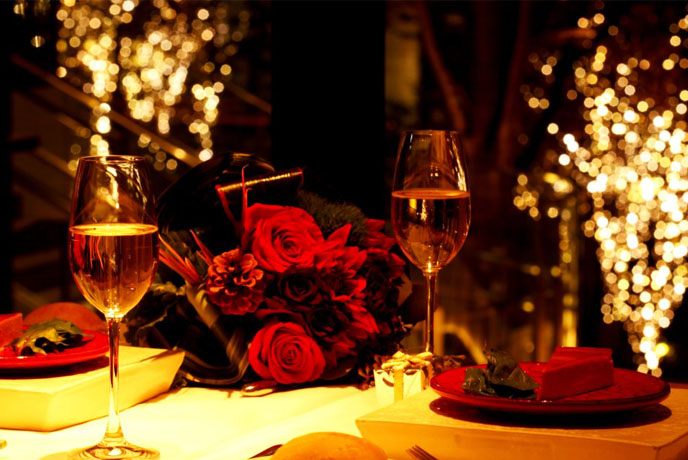 Here comes the icing on the cake moment, which we all waited for! On February 14th of each year, the practice of sending love messages developed into people sending cards to share their love and affection. The day holds immense importance to couple spending auspicious time together sharing memorable gifts and infinite love.
To make it more special and remarkable one start this romantic day with a bouquet of flowers, followed by surprising with some customized gifts and as a finishing touch with a heart-shaped red velvet cake, is all enough for a perfect Valentine's Day celebration. The Valentine's greeting cards usually comprises romantic verse stating the beauty of the receiver and how much they were loved. The cards were decorated with printed flowers, heart symbols, and cupid signs and over laced with colored ribbons which are still used to symbolize love all over the world.
Celebrate each moment of your life and spread love anywhere you go! Make this Valentine's Day more special with your life partner, family and friends.