What weighs you down the most in life is self-loath. That is why it is important that you do not leave it in anybody's will but yours to narrate your story. In appreciation of your individuality, truly embrace who you are so ''you'' will be your biggest strength and greatest weapon. No stone should be left unturned in your soul searching journey to happiness so long as you do not cause pain to anything or anybody. Having said that lets look at the amazing places that gravity (the one thing that is allowed to weigh you down) doesn't seem to exist.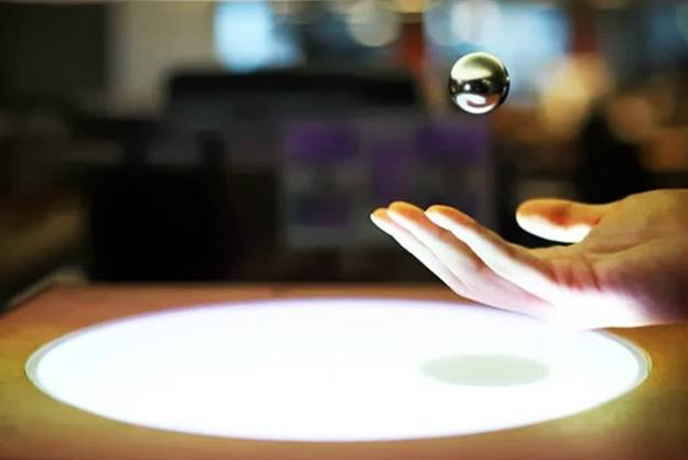 All these are great places to travel as a family, especially if you are travelling with young kids. During a time in which most of them prefer to live glued to a screen, seeing these mind boggling places might just be the thing to encourage them to break free from wanting to be hooked on to their iPads and take to exploring the world for the wonder it is.

So here goes:
The general law of force dictates that gravity draws everything to the centre of the earth, in simple words, everything that goes up must come down, and if it doesn't, it is logical to conclude that for whatever reason gravity does not exist in that particular space or that there is a presence of another force that cancels out the effect of universal gravitation. Why you ask? That is far beyond my capacity to explain (trying to make sense of it is a good amount of reading and a cup of coffee least, for me).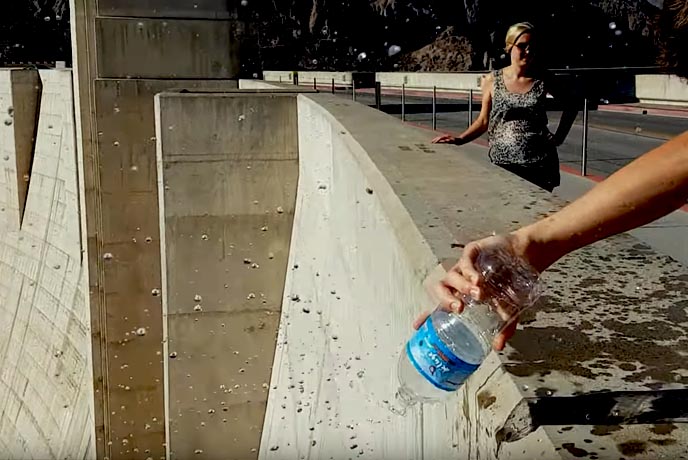 Hoover Dam, Nevada, USA has a wonderful surprise in store for you. Pout water out a bottle and you will observe that the water does not flow down but instead will flow up and sort of evaporate into the air. It is an unbelievable experience that defies all you would have seen throughout your life.
Waterfall in the Faroe Islands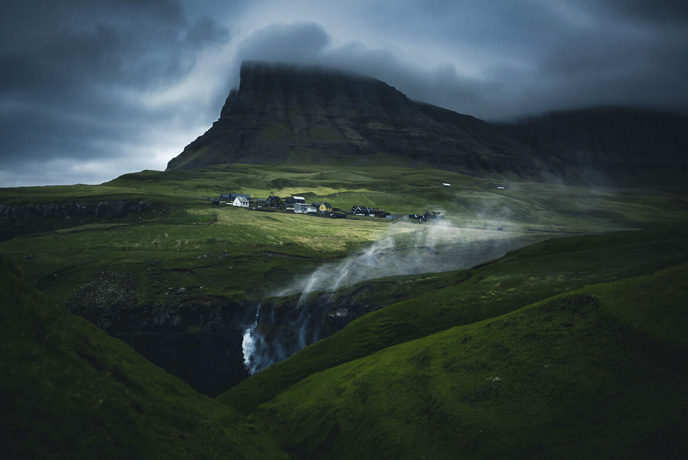 A Waterfall in the Faroe Islands is also reported to flow up instead of the usual gush of water that falls to a bed of water below. While the phenomenon with the bottle of water at the hoover dam is quite magical, to see an entire waterfall defy law can be overwhelming. So here is one thing I do know. The power moving the water up in this particular scenario is the wind that is quite strong in coastal regions in which this waterfall is located, and it seems that the winds are compelling enough to make the water move up. What will surprise you more is that this is not a singular occurrence. There are many waterfalls around the world that is subjected to this marvel.
Jeju, South Korea and Leh-Kargil-Baltik National Highway in India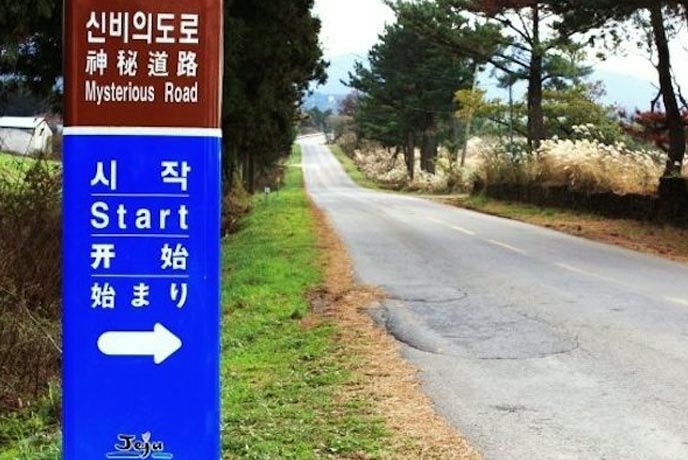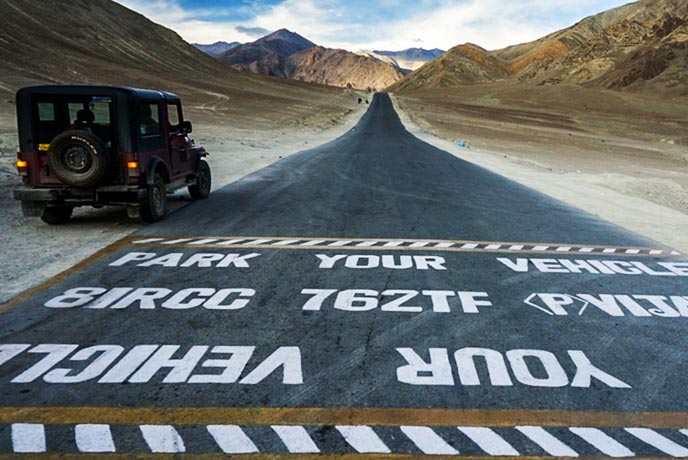 There are stories of anti-gravitational roads from all around the world too, two of which I have heard of, one in Jeju, South Korea and the other on the Leh-Kargil-Baltik national highway in India. What comes to play here is the fact that they have a downward slope of few degrees so that it appears uphill because of the higher surroundings, rather than the absence of gravity. However I thought to include it all the same because evidence points to the fact that there is no presence of a gravitational force in the area.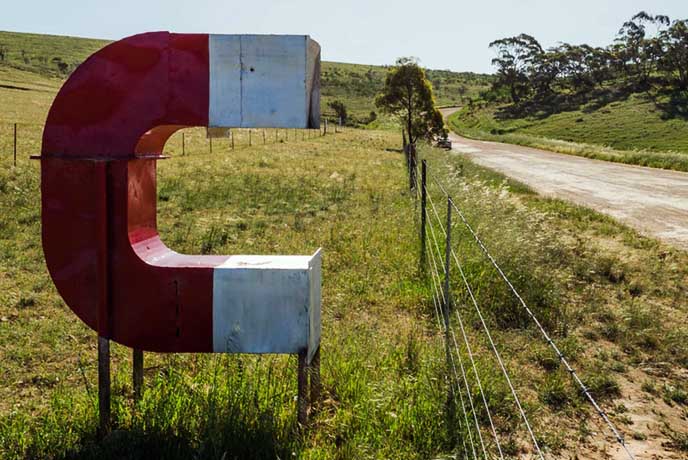 If you are ever around the area of the Magnetic Hill, Australia, brace yourself for more mind boggling experiences. Here, when you drive down the hill and put your car in neutral, it will automatically drive itself uphill. Had it been anywhere else, your car would slowly descend to the hill Waterfall.
Saint Ignace Mystery Spot, Michigan, USA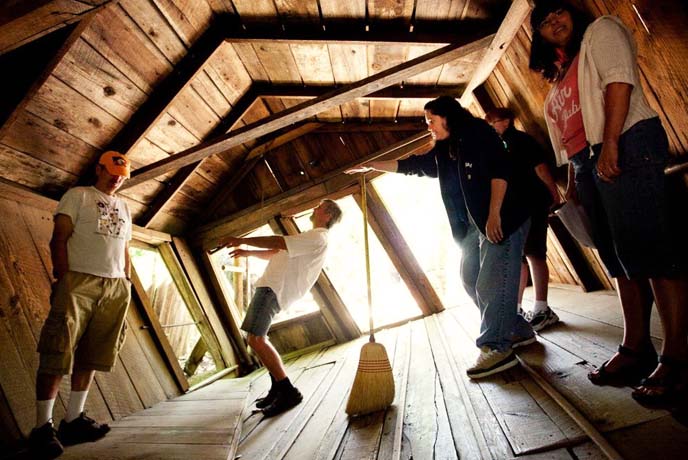 Saint Ignace Mystery Spot, Michigan, USA is also one of the top contenders in the list of places that challenges the world as we know it. Here, in a mere diameter of 300 feet, equipment seize to operate, (discovered by three surveyors in the 1950s) two people can exchange height and things seem to roll up with no explanation what so ever and you can even try your hand at balancing on a wall.
The Mystery Spot, Santa Cruz, California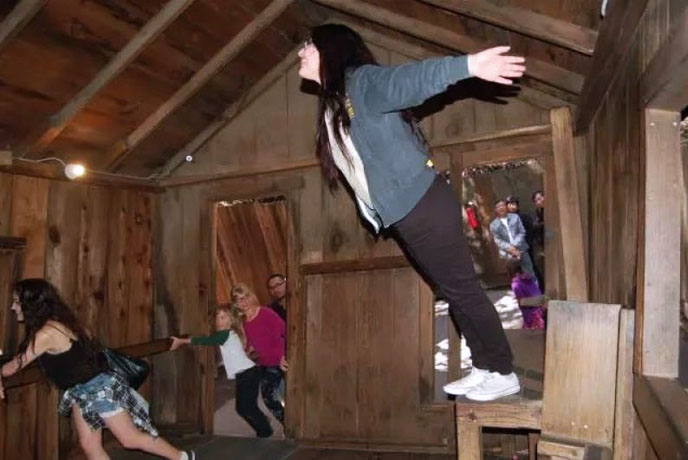 The Mystery Spot, Santa Cruz, California is another cryptic situation to be unsolved. In a space that confides to 150 feet in diameter people seem to walk in a tilted fashion and things look as if they are rolling up a hill.
Some of the above are just optical illusions and some of them are the reason for the phrase "there is an exception to every rule".
Nevertheless, there is a justifiable explanation to every one of these out of the box situations. But l will tell you this, to actually experience it all is a lot of fun, and god knows we need some fun in our boring adult lives!