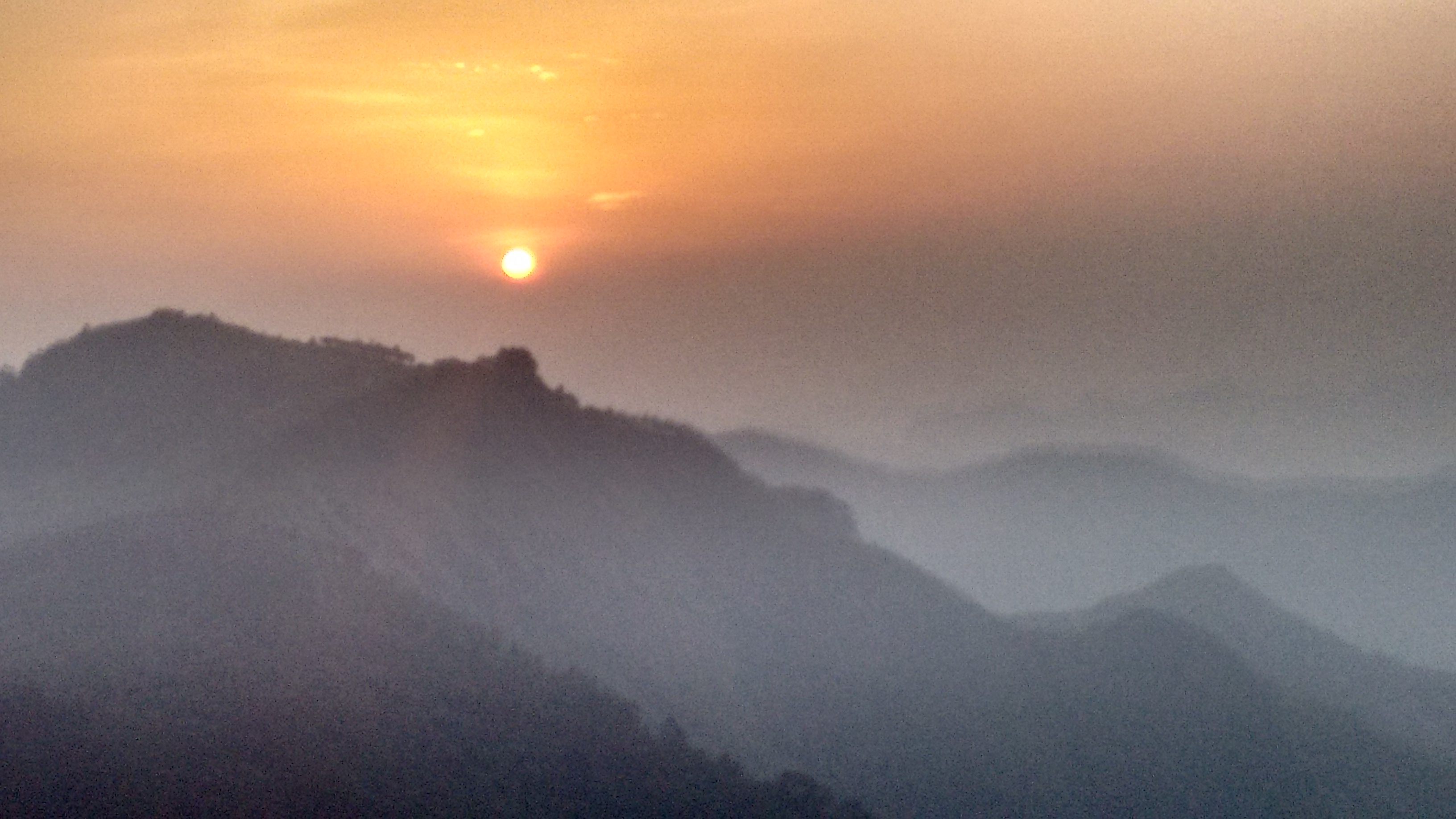 While Kodaikanal itself is beautiful, over the years it has become touristy and overcrowded. It is still quite pretty yet if you move a little away from town to smaller hamlets like Vattakanal and other surrounding villages. Here you are more likely to find the serenity of slower bucolic life.Yuppie crowds in droves  fill Kodai and its surrounding hills on weekends especially in summer as the cooler climes in the hills provide a respite from the searing heat of the plains.To beat the crowds we decided to go to the hill station on a weekday. We choose on a whim to head to Karuna farm, a hillside isolated haven that commands spectacular views of the valley below.
Located 15 kms from Kodaikanal, Karuna farm is only accessible from a nearby village Prakaspuram by jeep or on foot. The unpaved dirt road from Prakaspuram onwards runs round the quaint village with farms and fruit orchards. It is flanked by forest on one side. From the bus stop at Prakaspuram it is about 2-3 km through the dirt road/jeep track to reach Karuna farm. It is easy to not get lost as long as you follow the main path.
Time slows down here. Karuna farm is every bit as magical as the trek to it.  It has an entire hillside to itself with about five to six acres of land sloping down. It commands panoramic views of the valley and the plains in the distance. Full moon nights are especially gorgeous with the shimmering town lights stretched out in the towns below.
Karuna farm has 12 cottages spread out across the property, each being quite far away from the other. Being as remote as it is, this allows for privacy and quiet contemplation. Eco friendly steps have been constructed out of abandoned tyres filled with mud to and from the cottages.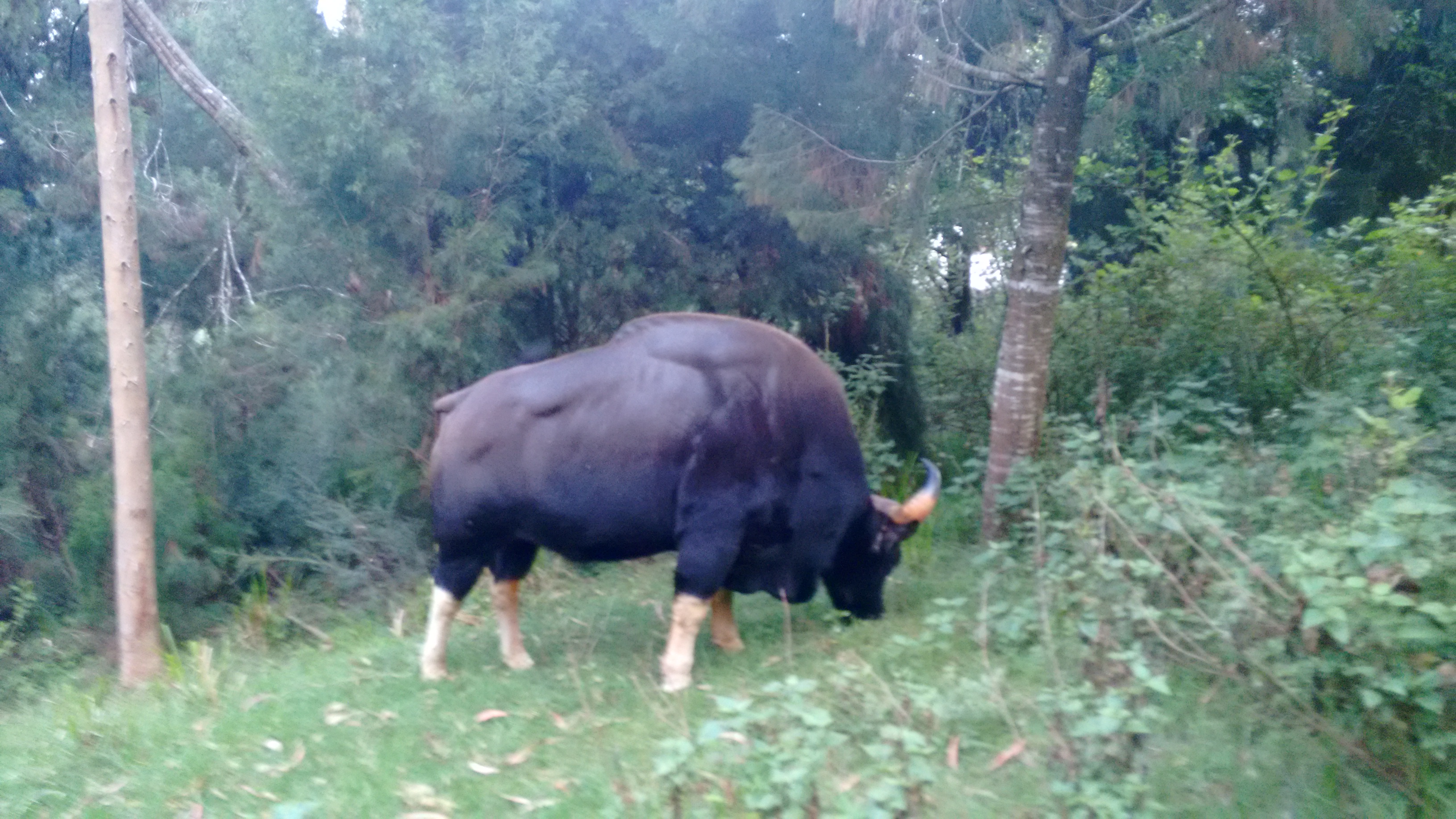 Beware however of two things while  walking to and from the cottages: poison ivy and bison. Wild bison roam around freely in the hills. They have been known to attack humans with little provocation. Be careful especially at night as these bovine creatures (with humans encroaching their grasslands) have become increasingly nocturnal. We came head on with one on our way to dinner and had to turn back.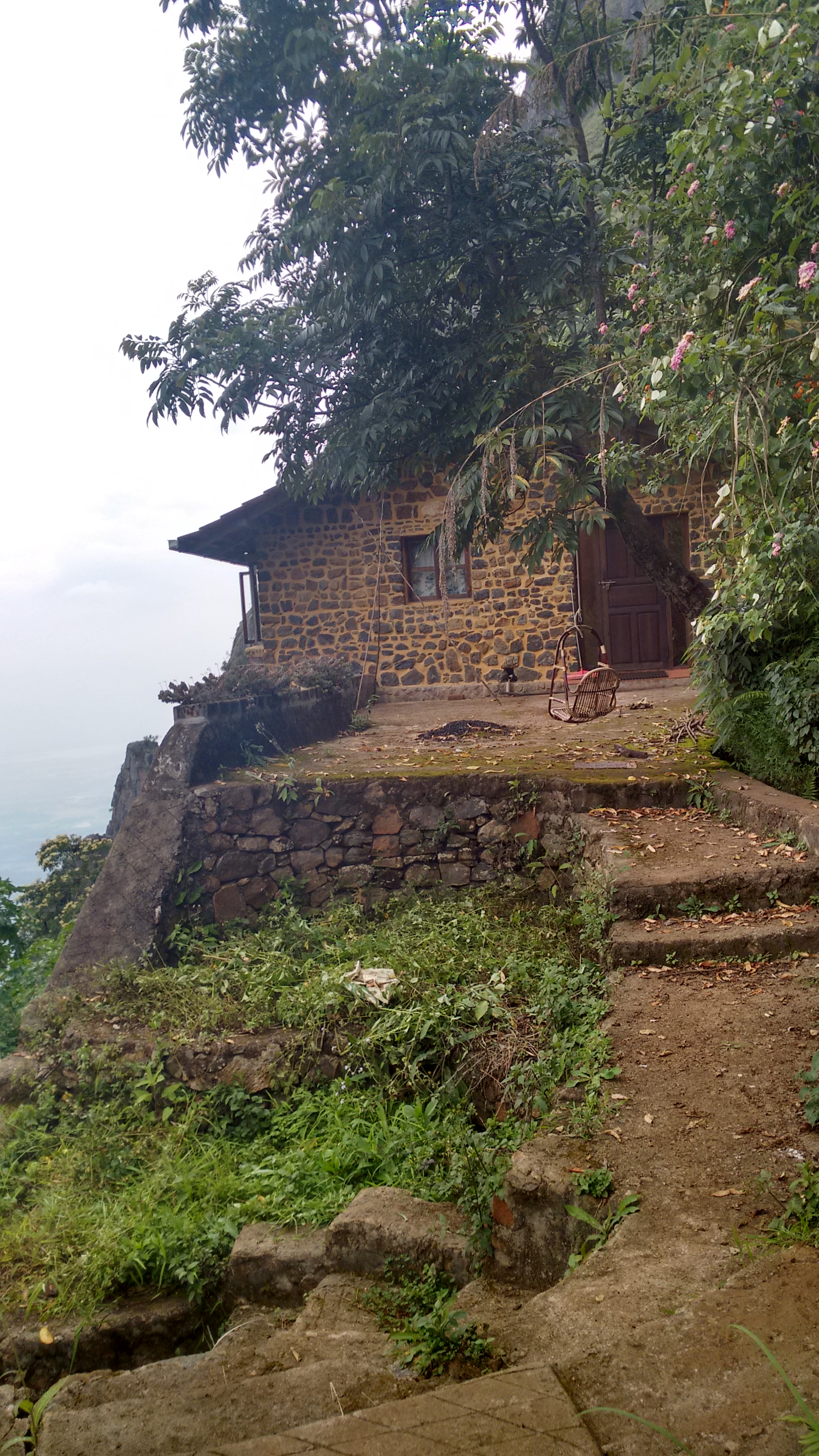 Stay in one of the cottages ranges from Rs 1000 to 2,500 depending on location and size. Some can accommodate entire families. The price includes dinner and free morning yoga classes. The yoga class takes place in a beautifully constructed building. The farm has been experimenting with sustainable architecture. The newer houses are constructed with a foundation made of tyres made of sand and mud that purportedly protects it against seismic activity.The farm is also looking at the concept of earthship where buildings are made with natural materials and can grow its own food and generate its own electricity. Throughout the entire farm this idea of self sufficiency is rigorously emphasized.The farm generates its own power through solar panels and hydroelectric power.
Our own cottage had giant glass windows offering unobstructed views of the valley below with a sole picturesque village nestled snugly within.Each cottage is equipped with a kitchen and comes with running water, cutlery, cook ware etc.  To make your own coffee or tea, fresh milk is supplied from the  farm's very own dairy every morning at your cottage's doorstep. It is also easy to whip up your own meals if you equip yourself with sufficient supplies. The other option is to eat at the canteen. The canteen serves simple yet nutritious organic meals at reasonable prices. It is also a space to hobnob with other residents. A carpeted sit out overlooking a pretty waterfall allows for exchange of ideas and other interesting discussions philosophical ( which you tend to become in a place like this) and otherwise.
A short hike down the hill from the canteen leads to a natural pool the waterfall cascades into in the middle of the hill. It is not deep enough to swim but it is possible to bathe under the curtains water and wade in the shadow pools. A natural ridge the water flows across makes for a sitting space to enjoy gorgeous views through a canopy of trees.
Trails and treks abound around the farm.  Ask around on the farm for suggestions. There is also what the farm calls the rock. Just below the organic farm of the property that supplies it with fresh fruit and vegetables, a massive overhanging rock overlooking the valley provides residents not only an enjoyable short hike to it but also a scenic meditative space. All in all, the farm is a perfect getaway to restore physical, emotional and mental equilibrium.
For more information  visit-  http://www.karunafarm.in
Feature image- Mountains in Kodaikanal. Image courtesy- Alexander Mazurkevich/Shutterstock.com